Welcome to
ClevelandSeniors.Com,
the online home for
"Seasoned Citizens"
of Cleveland, Northeast Ohio & Beyond!

---
Confucius Institute at Cleveland State University Chinese New Year
The Confucius Institute hosted a celebration of Chinese New Year on Saturday February 4, 2017. 15 performers showcased various aspects of Chinese culture such as music, dance and martial arts.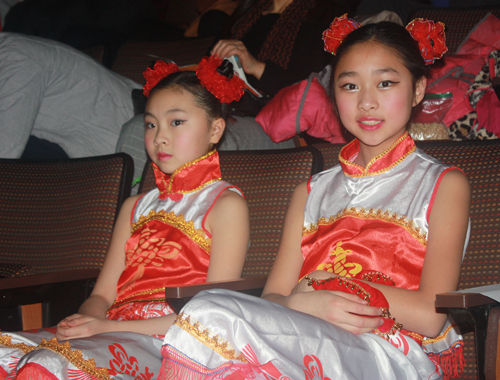 See photos and videos of the Chinese New Year performances
---
India Republic Day
Federation of India Community Associations (FICA) hosted their annual event to celebrate Republic Day on Saturday January 28, 2017 in the Cleveland Metroparks Zoo Rainforest. The theme of the Republic Day event was Ahimsa. Ahimsa is a term meaning 'not to injure'. The evening included cultural performances, informative presentations, a chance to make an origami swan of peace and, of course, delcious food and drink and dancing in an interesting and fun setting.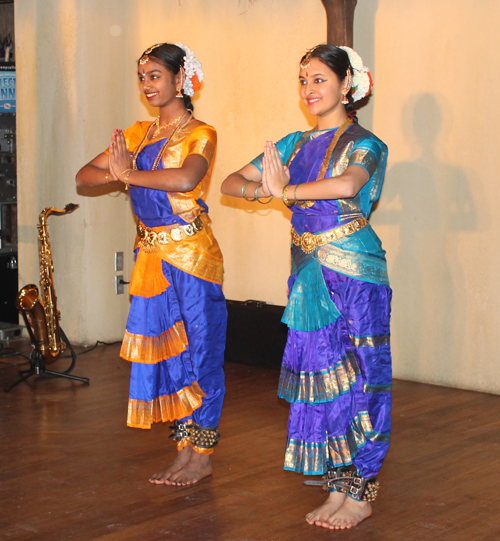 Naga Nrityam Snake Dance
See photos and videos from the event
---
RIP Judge Raymond Pianka
Judge Raymond Pianka was a great friend to Cleveland and he never forgot his beloved Polonia. He will be greatly missed. Our prayers are with him and his family. RIP Your Honor.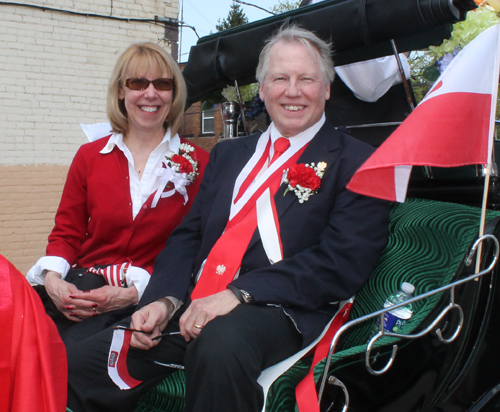 Karen and Judge Raymond Pianka
More photos and videos from when Judge Pianka was Grand Marshall of the Polish Constitution Day Parade in Slavic Village.
---
It's Magic!
We stood around the wet square of film as the magic happened. Moments ago we had held our pose as my father-in-law aimed his camera. A click, and then he pulled, and out came the still-wet square. Now we hovered over it as the black and white image of us slowly appeared. Now we didn't need to take a roll of film down to the drug store to have it developed. With a Polaroid camera we could see ourselves right away.

Magic!

Read the rest of Amy's look at new and old technology


---
Recommended For You (popular with other Cleveland Seniors)
---
Wait Until Dark at Great Lakes Theater
reat Lakes Theater (GLT), Cleveland's Classic Company, commences the second half its 2017-18 season with Frederick Knott's classic thriller, Wait Until Dark. The production will be performed in the company's intimate and audience-friendly home at the Hanna Theatre, Playhouse Square, February 17 – March 12, 2017. Joseph Hanreddy directs the production.

Like his infamous hit script Dial "M" for Murder, Frederick Knott's Wait Until Dark is an intense and darkly gripping thriller. A 1960s Greenwich Village apartment is the scene for a deadly game of cat and mouse when a group of con-men manipulate and terrorize an unsuspecting blind woman to reclaim a mysterious doll. When the doll can't be found, the situation spirals out of control. With murder afoot and suspense building, the woman deftly decides to "wait until dark," in an attempt to outwit her assailants. The thrills begin when the lights go out. Wait Until Dark's chilling conclusion is proof positive that what you can't see can hurt you.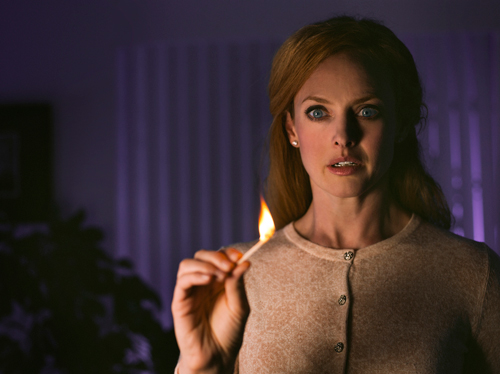 Great Lakes Theater will continue to afford patrons extraordinary access to its artists and production process at every Hanna Theatre performance of Wait Until Dark. The Hanna always opens its doors ninety minutes before each performance allowing patrons to observe the complete pre-show preparation process of GLT's actors and technical staff. Elements traditionally hidden from audiences such as stage combat rehearsals, dance calls, prop/scenic pre-sets, technical cue rehearsals and actor warm-ups will be conducted in full view of patrons, offering GLT audiences an unprecedented glimpse into the theatrical process.

Great Lakes Theater will also renew its New Deal pricing initiative this winter - designed to increase accessibility for audiences. As part of the program, adult tickets begin at $15 and student tickets for any seat at any performance are $13 - making GLT one of the most affordable entertainment options in the region.

Single performance tickets range in price from $15-$80 (Student tickets are $13) and are available by calling (216) 241-6000, by ordering online or by visiting the Playhouse Square Ticket Office. Groups of ten or more receive discounts of up to 25% by calling (216) 453-4457.
---
Would you eat Ants Climbing a Tree?
The Cleveland Food Adventurers Passport event in January 2017 was to China at The Pearl Asian Kitchen formerly known as Pearl of the Orient. The Food Adventurers travel to authentic ethnic restaurants in the Cleveland area and, besides enjoying a special traditional menu, learn about the culture of the country. The Pearl (formerly Pearl of the Orient) is run by Chef Rose Wong and the evening included many glimpses into the culture of China.

Chef Wong told of some of the colorful names of Chinese food that come from pronunciation, legend and superstitions. For example, the dish called Ants climbing tree is basically ground beef or pork over fried vermicelli. Field Chicken is really frogs. Spring rolls are lucky because they look like gold bars. Glutinous rice is good for family unity.



See more from the Food Adventure to China


---
Another Word Puzzle
Find a 7 letter word in the grid below. It can be spelled by combining adjoining letters sideways, backwards up and down.



| | | | |
| --- | --- | --- | --- |
| A | C | I | E |
| E | A | V | R |
| G | L | A | F |
| X | L | L | W |
---
96 year old Alida Struze's book
Joe reports on the author's Magnum Opus
Author Alida Struze spoke about her book, "My Life, My Letters and My Loves" at the Lakewood Public Library. This was part of the Library's famed Author Series to highlight local writers as well as promote their books to the general public. Attorney Joseph Patrick Meissner was selected to introduce Ms. Struze. Here are his welcoming comments.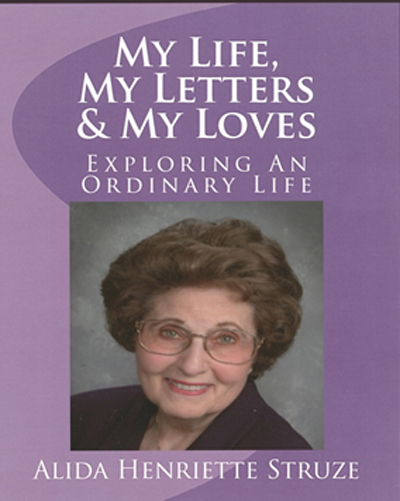 Read the rest of Joe's report on the book and evening.
---
Girl Scouts Celebrates 100th Anniversary of the largest girl-led business in the world!
Girl Scouts of North East Ohio (GSNEO) is commemorating an exciting year for the organization - the 100th anniversary of Girl Scouts selling cookies, with pre-sales beginning in January. In 1917, five years after Juliette Gordon Low founded the organization, Girl Scouts first sold cookies as a means to finance troop activities. This initial sale evolved into the largest entrepreneurial program in the world, teaching millions of girls essential skills needed to become effective leaders. These leadership skills include goal setting, decision-making, money management, people skills and business ethics.

"The Girl Scout Cookie Program is essentially a business built by girls," said GSNEO's CEO Jane Christyson. "Girls who participate set goals and decide how their profits will be used to support their activities, which often include giving back through service projects. Because it's girl-led, they're learning to be effective leaders, manage finances, and gain self-sufficiency and confidence in handling money."

The 2017 cookie season marks the 100th year of the first known sale of cookies by Girl Scouts. In recognition of the centennial, this year's cookie sale will feature a new cookie – the Girl Scout S'mores cookie. The commemorative treat, as well as the traditional favorites, will be available through pre-orders starting January 2, 2017 with booth sales beginning in March. Proceeds from the cookie sale benefit Girl Scouts of North East Ohio programs and local troops.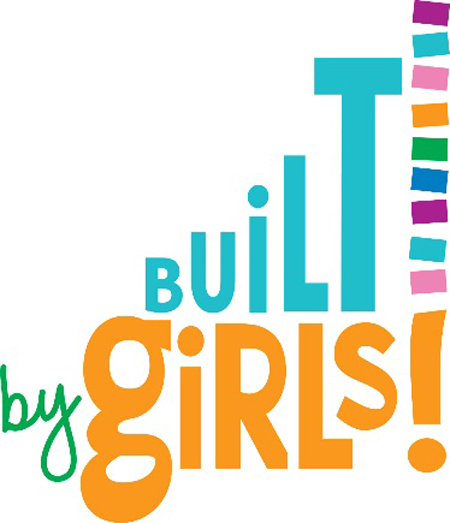 Girl Scouts of North East Ohio connects girls to a world of possibilities in a positive and inclusive, girl-led environment. Girls are inspired to discover their passions and empowered to reach their full potential through a proven leadership development program. GSNEO serves 30,000 girls and 14,000 adult volunteer members throughout an 18-county region including Medina, Portage, and Summit counties; Cuyahoga, Geauga, and Lake counties; Carroll, Stark and Tuscarawas counties; Ashtabula, Columbiana, Mahoning and Trumbull counties; Erie, Huron, Lorain, Sandusky and Seneca counties.

Since its founding in 1912, Girl Scouts has provided more than 50 million girls with time-honored programs that engage them with their communities; enhance self-esteem; increase financial literacy and interest in math, science and technology; encourage good health and nutrition and build leadership skills necessary for them to move confidently into their futures. Today, Girl Scouts is the #1 girl organization in the world, with 2.8 million members throughout the United States, including U.S. territories, and in more than 90 countries through USA Girl Scouts Overseas.
---
How True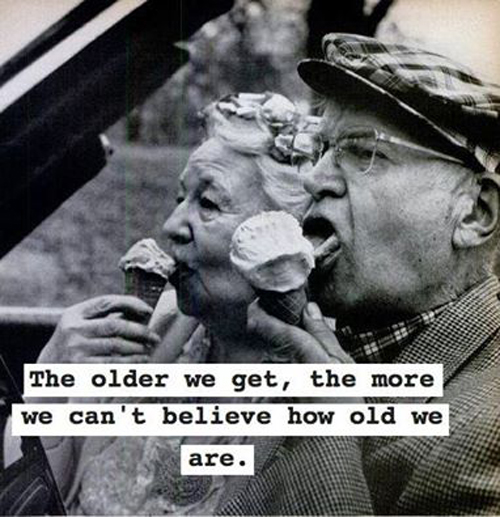 ---
ClevelandSeniors.Com Book of the Week
Before You Leap


Before You Leap starts on screeching tires, literally—an interstate bridge, a police chase, three men trapped in a car, driving at full speed. The two in the front are arguing, one is brandishing a gun, and the third is bleeding profusely in the backseat. You can't help but be immediately hooked and wonder, Who are they? And how on earth did they get here?

The novel then takes you back a few days. Greg Cole's quiet and secluded life is about to be thrown into chaos when he learns that his dead sister's convicted murderer has been released early.

Before You Leap is absorbing, thought-provoking, and psychologically riveting. I was struck by how the author is able to delve into Greg's psyche and express his grief over the loss of his sister—and the inner turmoil that overtakes him—with such clarity. What you're left with is a poignant, complex, nail-biting novel where you watch in a stupor as someone's life and sanity shatter. And as it crescendos, the story pulls the rug from under your feet and delivers the most unexpected twist—one that took my breath away and left me reeling.

Before You Leap
---
Free weekly eNews
Every Tuesday evening we send an e-mail message to people who are interested in upcoming (the next week) events that have an ethnic or cultural connection. So it may be Opera in the Italian Garden or Puerto Rican Day Parade or Slovenian Kurentovanje or...

If you are interested in receiving this free weekly e-mail just sign up for the free eNews.

You can also sign up to receive more specific free eNews for any groups or groups you may choose (Irish, German, Polish, Chinese, etc.)

It's easy and free and will let you know every week about fun and interesting events that are coming up in the next week.
---
---
Calendar of Events for Cleveland Seniors & Baby Boomers
---

Have you seen the Amazon Deal of the Day? Everyday, a new very special deal will be offered. Look to the left-hand column of this page for the daily special.


---
Sign up for our free eNewsletter sent about once every 2 months with special offers, discounts, contests and more.
---

Whether you are a Boomer who's just turned 50 (and don't think of yourself as a Senior) or part of the "Greatest Generation," you can learn about issues that are important to you and your family right here on ClevelandSeniors.com from Cleveland area experts.


Don't miss our profiles of interesting Cleveland Seniors and Baby Boomers - Maybe it's someone you know! (Or tell us about someone we should know)



Take advantage of discounts and specials selected just for you.



Ask questions and receive answers from our many experts from all walks of life.



Share your thoughts, memories, ideas with other Cleveland Seniors and Baby Boomers.



Keep your mind sharp with some of our games, quizzes and mind expanders.



Most importantly, come back often and
Have Fun!


---
Top of Page